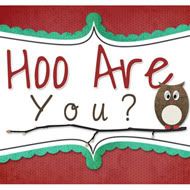 1. Are you a mom and if so how many kids do you have?
2. List 3 qualities that you love about your mom!
3. What is your favorite thing your mother cooks?
4. What do you love about being a mom?
5. What are your plans for Mother's day?
1. I am a mom, but not to a human child. My 5 year old lab mix is my child. I brought her home when she was seven weeks old. She's my baby.
2. She's caring, generous, and always there when I need her.
3. Lasagne, which she doesn't cook very often.
4. The utter joy with which I am greeted whether I've been gone 5 minutes or 5 days.
5. I don't know. I hadn't thought about it until just now. This is the first I've not had to work since I started working in 1998.