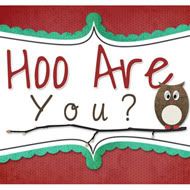 1. What are your plans for Easter?
2. Do you die eggs for Easter?
3. What is your favorite Easter candy?
4. Do you celebrate the make believe part of Easter and/or the
5. What is your favorite part about the Easter holiday?
1. *sigh* Unfortunately this year, I'll most likely attending a funeral. My Great-Aunt died today.
2. Not anymore, but I did when I was a kid. To this day I can't smell apple cider vinegar and NOT think of Easter.
3. Peeps! I'm (almost) 34 and my mom still buys my some every year :D
4. The past couple of years, neither because I've been working, but it'll be all about religion and little else this year.
5. I'm almost ashamed to say it, but the candy. I have a major sweet tooth and I'm a sucker for seasonal candy, especially Easter candy.